I love photography – it's really that simple. Photography is my raison d'etre.
Doing something I love for a living takes me to unimagined places, introduces me to wonderful people, and gives me adventures I never thought of having!
I hope by sharing my vision here you might find the photograph you want for yourself . . . .
Please take a browse through my Portfolio and Galleries – I hope you enjoy seeing them as much as I enjoyed taking them!
Please DO NOT "pin" my images on Pinterest or any other image sharing site. All images are ©.
You can purchase greeting and post cards, posters & calendars here. For framed, mounted and canvas prints please visit my website – just click on the graphic below. Signed Limited Edition Fine Art Prints also available there. (If you find an image here that is not at my website and you would like to purchase a product there, please email me with the work's title and I will upload it.)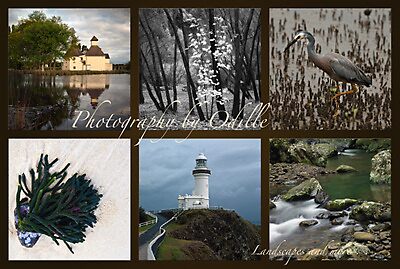 My Calendars
I have a range of beautiful calendars covering a variety of subjects and you can choose your own start month! If you would like to compile your own calendar, choose 13 of my images, then email or Bubblemail me the order you'd like them in and which one you would like on the cover. I will compile the calendar and notify you when it is available.
Discounts – over and above the RedBubble discounts – are available for multiple orders (more than 10 of ONE calendar). Please contact me.